Where are my Bookmarks?

Do you use more than one computer? Does your computer at work have different bookmarks than your computer at home? Do many people use your home computer, and save their own bookmarks inside the (shared) browser? Do you want to hide your bookmarks so that no-one else can see them? Do you have too many passwords for all of your web bookmarks, and can't remember them all?

ZIPEDIA can help ... and it's FREE!

ZIPEDIA is a personal encyclopedia of web links that is portable and secure. Only you can access your links, but you can get them from any Internet connected computer, anywhere, anytime!

ZIPEDIA also lets you store password hints with each URL to remind you of your credentials for that site.
ZIPEDIA gives you all of these things
* Portable and ubiquitous bookmarks
* Store notes & pswd hints with the links
* Group them as YOU like them
* SSL protected to avoid eavesdropping
* Full control over URL and description
* Two different edit screens:
1. Easy-to-use AJAX interface
2. Standard browser-forms interface
* Customizable page layout
* Your information is LOGIN-protected!
* Conforms to 800x600 screen size
* Intuitive edit interface
* No limit on number of URLs / pages
* Does NOT write cookies to disk
* Autolaunch windows at login
* IT'S FREE!
* ... and more!

Coming Soon ...
* SMART "Add New Bookmark" function
* Store your personal contacts database
* Download your own files (backups)
* Same great AJAX interface
* ... and more!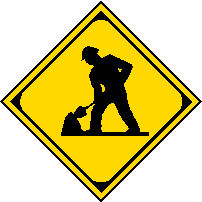 This site is under construction. Please check back later!


New users Signup here FREE:


Existing users login here:




is product of